For those of you who don't know, industry expert Bob Clements did a fun yet informative presentation during our 2019 User Group. One of the questions he asks very early on in the presentation is: "Why are you in business as a dealership?"
While the audience provided several different answers, they all agreed on the real answer once Bob Clements put it forward: money. At the end of the day, as he puts it: "It's better to have more money than to have less money." This answer feeds into his next point – what makes a high-performance dealership? His answer is simple – a dealership that earns the most profits, or money that they get to keep for themselves.
The rest of the presentation answers the more difficult question… How does one create a high-performance dealership? According to Bob Clements, you need to: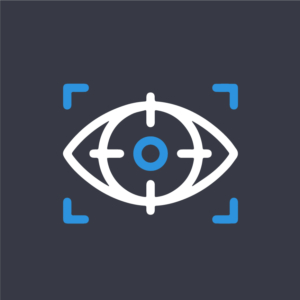 1. Have a Vision
Often, when employee quit, they don't mean to quit their work; they mean to quit their manager. In a lot of cases, the reason employees quit managers is because they lack a vision – that bigger picture that inspires everyone on the team to put 100% of effort into their work. If you or your managers don't have what it takes to get employees excited to come in to work every day, then you need to rethink your vision for the company. Or create one, if you don't have one already. Ultimately, the bigger, more aspirational your vision is, the more likely your team is to follow you.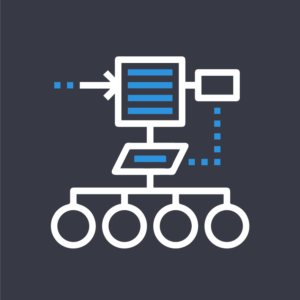 2. Figure Out a Process
If you get a lot of chaotic days in your business, it's very possible that you don't have enough clear processes to keep your team organized. And ultimately, it's up to the manager to fix the chaos. Clements recommends breaking your dealership activities into smaller steps and then turning those steps into documented procedures that everyone on the team can agree on, so that very little is left to interpretation.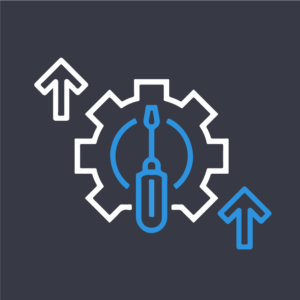 3. Increase the Performance of Your Service Department
When it comes to service department performance, one of the biggest pitfalls for many dealers in this area is their pricing strategy. Here are some ways to improve it:
Set higher labor rates. Clements recommends basing your posted labor rates on what you'd charge your non-purchasing customers. On average, 50% of the work that most shops do in North America comes from non-purchasing customers, which is why Clements recommends increasing your posted labor rate for non-purchasing customers by about $10 per hour.
So, if you charge your non-purchasing customers $70 per hour, adding that extra $10 can help you achieve a $8,750 increase in net profit per tech at 1,750 billable hours each year – the minimum number of hours a decent tech should bill.
Implement flat or standard labor rates. According to Clements, flat or standard labor rates can add a minimum of 15% to a dealership's billable hours per year. This means that one tech that puts in 1,750 billable hours at $70 per hour can produce an additional $18,375 of net profit for your dealership.
Since about 70% of the jobs that come through your shop are jobs that you've seen before, it shouldn't be difficult to flat-rate each of them – whether you're running an outdoor power equipment, powersports or marine dealership.
Clements also recommends using your dealership management system to track your labor efficiency rates by getting your technicians to clock in and out of each job.
4. Create a Profitable Parts Department
When it comes to increasing parts profitability, Clements recommends the following:
Boost your margins. Many dealers in North America choose to sell their parts at the manufacturer's suggested retail price (MSRP), despite that the MSRP is only suggestion, not a command. Manufacturers are required by law to provide retailers with the MSRP, but it's ultimately up to the retailer to decide how to price the items they sell.
On average, only six out of the 40 parts buyers that walk up to your counter are after a low price. The rest of them are not, which means that you shouldn't base your parts pricing on those six customers.
To start boosting those margins, Clements recommends looking at your non-price-sensitive parts – particularly the ones that your customers can't get anywhere else.
In most cases, you can safely move your margins on non-price-sensitive parts up by 2%. Aside maybe from those bargain hunters mentioned earlier, most of your customers wouldn't notice this change – but for you, it would be a significant increase. For instance, if you make $300,000 on parts sales per year, then the 2% increase will add $6,000 to your yearly profits.
Sell parts to your own shop for more. To make your parts even more profitable, Clements recommends adding 5% to the parts you sell to your own shop. On average, 30% of the parts sold in your parts department go directly to your own shop. By adding that 5%, you can gain extra $4,500 on those parts.
Cross-sell your parts. Another way to increase the profitability of your parts is by cross-selling them. This involves recommending products that may be of interest to a customer in addition to the ones they've already decided to purchase.
This is done often by a variety of businesses, including Amazon and McDonalds. In the case of Amazon, each time you buy an item, you get to see a set of recommendations for similar items at the bottom of your screen. Amazon claims that 35% of its sales come from those recommendations each year.
According to Clements, cross-selling can lead to a 20% increase in parts sales. All you have to do is ask the customer if they want a certain item to go with the one they are about to buy. If you sell $300,000 worth of parts each year, adding that 20% can help you earn $60,000 more on them. If your gross profit margin on those items is 40%, your return will be $24,000.
Need More Details?
This is only a snippet of what Bob Clements covered during our 2019 User Group. For more details, be sure to view the recoding of his presentation below:
Want to know how you can easily implement Bob Clements's tips in one complete dealership management software?
https://www.csystemssoftware.com/wp-content/uploads/2020/07/Featured.jpg
868
867
Kseniya Savelyeva
/wp-content/uploads/2018/10/Csystem_Logo-1.svg
Kseniya Savelyeva
2020-07-06 16:00:31
2020-07-27 14:04:48
How to Create a High-Performance Dealership