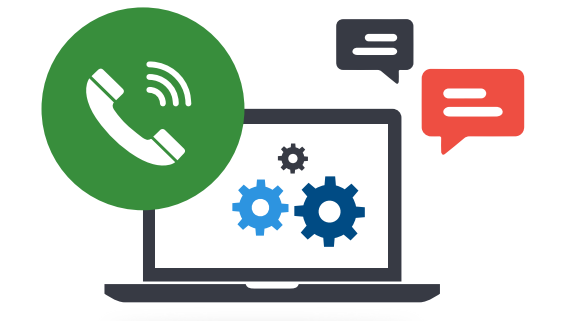 Would you like a 98% open rate on your marketing messages?
You can if the message is sent via text.
Text messaging has become a table-stakes feature offered by many businesses out there. But many dealership businesses are still lagging behind when it comes to text messaging.
If you aren't using text messaging to communicate with customers, you could be missing out on some big opportunities to deliver better customer service and win repeat business.
According to a 2019 survey commissioned by Avochato, over 69% of respondents across all generation would prefer an unfamiliar company to contact them via text rather than a phone call. What's more, Millennials and Gen Z often prefer texting over phone and other forms of communication. (Source)
Customers still want the same thing they always have—good customer service. But their expectations for how businesses should communicate with them are changing.
In this guide, we will share some tried-and-true tactics for using text messaging marketing to make your sales processes more efficient and to strengthen customer relationships.
1. Text-Enable Your Landline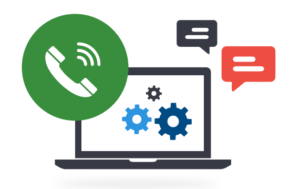 Think: what happens most of the time when you try to call someone? Often, they will text you back because they can't take the call (for example, if they're in a meeting). That means if you don't have text enabled, you are potentially missing out on customer communications.
Not only that, but texting can also make your customer communications more efficient by cutting down on the time needed for your sales team to make calls. For example, communications letting customers know when their unit is ready.
Most phone systems are able to receive texts. All you need is software to read and respond. But most businesses haven't taken advantage of text-enabled landlines—meaning you have an opportunity to gain a competitive edge over your competition.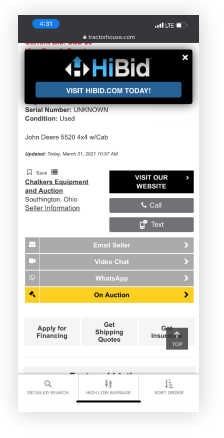 2. Connect Your CRM to Online Marketplaces
If you have leads coming in from online marketplaces like Tractor House or Equipment Trader Online, it's easy for your leads to get lost in your email inbox. But you can prevent leads from getting lost in the shuffle by diverting them to your text message inbox instead.
The idea here is not for text to replace email. Instead, it's to help you meet customer expectations by offering faster responses via a channel they expect you to use—text messaging. Sending a text message is faster than filling out a contact form or calling in and customers will typically expect a faster response time in return.
Not only that, but you can also qualify leads from your phone. According to MarketingProfs, text messaging marketing has a 45% response rate, while email only has a response rate of 6%. (Source)
3. Convert Cash Sale Customers to Subscribers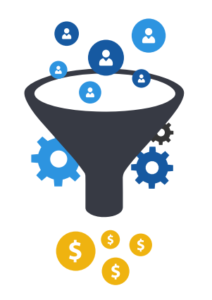 For many dealers, a large percentage of parts sales are charged in their POS system to a generic "cash customer". That means they aren't collecting phone numbers, addresses and other details from customers—information that enables a business to track data related to specific types of customers.
Other industries have faced a similar challenge. Their solution? They use loyalty programs.
You can take the same approach for your dealership by setting up pricing levels on parts sales, to incentivize customers into offering their contact information. Give customers an opportunity to "opt-in" to sharing their contact information to get a lower price on parts.
Want to learn how you can put these tactics (and more) into practice?
When it comes to using text message marketing to grow your business, this is just the tip of the iceberg.
In fact, we've identified seven more tactics for how you can use text messaging to get in front of prospects, nurture customer relationships, and take a load off your team.
Click here to check out our latest guide where we walk you through how implement text message marketing at your dealership.
https://www.csystemssoftware.com/wp-content/uploads/2021/04/blog-1.png
359
571
Kaitlin Jewer
/wp-content/uploads/2018/10/Csystem_Logo-1.svg
Kaitlin Jewer
2021-04-27 18:47:15
2021-04-27 20:16:26
3 Ways to Use Text Messaging to Enhance Your Dealership Marketing Campaigns (+ Free Step-By-Step Guide)