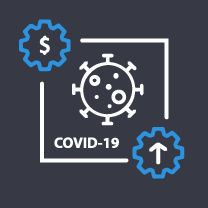 As COVID-19 continues to spread across the US, more and more retail businesses shutter. In March alone, the US retail sector shed 46,000 jobs as a direct result of these shutdowns, according to S&P Global Market Intelligence.
Though most of the shuttered businesses are deemed "non-essential" – such as furniture and clothing stores – the OPE market is not entirely immune to this downturn, despite being dubbed "essential" in many localities.
According to our OPE Market Data, 9% of OPE dealers in the US shuttered in March, with West and Northeast seeing the biggest number of closures, at 12% and 10%, respectively. The good news is that most OPE dealers are still open and have the potential to be profitable.
So, if you're wondering whether your OPE dealership can survive the COVID-19 crisis, we wanted to share a few facts and tips that we've gathered from our dealer customers. Hopefully, they'll prove useful to you as you look for ways to get through this.
1. Not All OPE Dealers are Equal in This Crisis
Not every OPE dealer had the luxury of being deemed "essential." And for many, being "essential" is a double-edged sword. On the one hand, you're still open for business – which is good. On the other, you're open when you and your staff should be as far as away from each other and everyone else as possible – to prevent the spread of the COVID-19 disease.
As a result, many OPE dealers are letting their team members stay at home, either due to the lack of childcare options, or so they and their families can stay safe and well. This has led to smaller teams, with fewer people to respond to customers over the phone.
Some dealers have even temporarily closed their showrooms to protect the health and well-being of their teams, even if their state has granted them the "essential business" status.
Fortunately, many other dealers are still open across all their departments – but with limited employee numbers inside their buildings as well as adjusted business hours and social distancing precautions in place.
The biggest takeaway here is that even though some businesses have closed their doors, many more are still operational in one way or another, which means that they can still make money.
2. Peak Season May Help Mitigate Losses
It's April, which means that the peak season for lawnmowing is in full swing in many parts of the country. Though it's not 100% certain that it will completely counteract the current downturn, it should at least ease the situation for many OPE dealers, since plenty of people are now staying at home, and as a result, have more time for lawn maintenance. They are also unlikely to hire anyone for this – which means more business for you.
Furthermore, home gardening and homesteading – which require tillers, tractors and implements – are surging due to grocery store shortages. This is your chance to step in. You can even rely on deferred payment financing options that many OPE lenders are offering to push more of your products.
To cut costs, some buyers will buy their equipment used instead of new, so make sure that your used stock and trade-ins are up on your website and online marketplaces like Facebook Marketplace, Craigslist and OfferUp.
3. Service & Parts Should Be the Focus
Even though many showrooms are closed and wholegood sales are down, our research shows that parts revenue has not fallen equally, while service is up by double-digits.
It's a good time to re-think some of your processes, and perhaps, tighten them up to ensure your repair times are minimal and your high-demand parts are always in stock – but make sure you're not overstocked either, to have as much free cash as possible.
Due to social distancing, you may also consider offering on-site service. Since many dealers still don't offer it, this could be a real competitive advantage to your business.
4. eCommerce is on the Rise
You must be very aware of this by now. With many physical stores closed, many consumers are flocking to eCommerce retailers such as Amazon thanks to their convenience and the fact that they allow for social distancing.
We've discovered that there are two effective ways for OPE dealers to compete with this:
A strong online presence. Even though you may not sell anything online, you should still have a website that allows visitors to browse your product catalogue, along with an online account on websites like Facebook Marketplace, Craigslist and OfferUp, so more buyers are aware of you and your stock.
In fact, several industry OEMs have reported a surge in their website traffic, indicating that people are shopping as they work from home, while social media sites have reported double-digit increases in traffic, with many consumers likely shopping on Facebook Marketplace. So, this is your opportunity to drum up extra interest in your business and sell more.
Pickup and delivery. Once you have a website and a social media account in place (if you don't already), use them to invite your customers to purchase your products online and pick them up at the store. It's also a good time to offer delivery services since you may find plenty of affordable workforce due to layoffs in other sectors.
Doing all of this will allow consumers to keep practicing social distancing, while making you a much more viable shopping destination.
5. Technology Makes Social Distancing Easier
The modern technology has made it easier than ever for people to avoid personal contact, which is perfect for a time when avoiding personal contact is key.
Here's how technology can help you:
Touchless payment. If you don't offer Apple Pay, Google Pay, Samsung Pay or NFC credit card options, contact your merchant services provider about getting them implemented. Aside from making payments more convenient, it will assist you in stopping the spread of the coronavirus.
Texting. While SMS texting was already a big deal before COVID-19, it's even more critical now. With a proper texting solution, you can have one person manage several conversations at once, instead of dealing with each customer on a one-on-one basis.
Online communications. Be sure to stay in touch with your customers throughout this crisis. At the very least, they should know your new business hours and processes (such as curbside delivery). So, be sure to communicate these changes by email or text as well as on your website, Google directory listing and social media.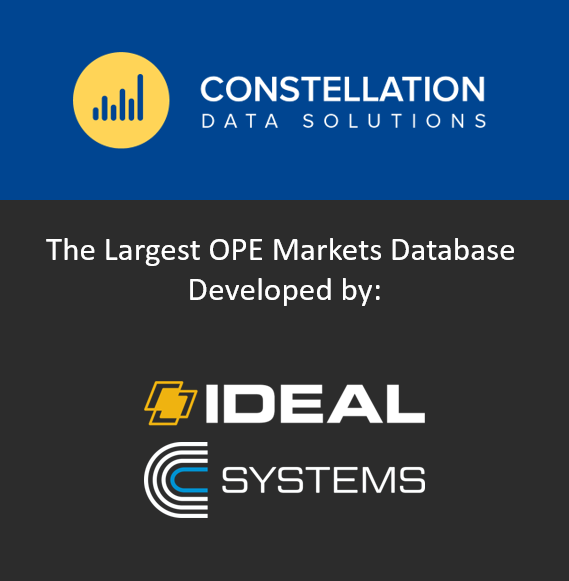 Key Takeaways
The biggest trend we've observed is that there is still enormous demand for OPE products and services. This means that someone has to keep selling them. So, as long as you continue to stay vigilant and take advantage of all the opportunities and tools around you, you should be able to sail through this storm.
If you want more insights on the current state of the industry (for free), be sure to check out Constellation Dealership Software's page here: constellationdealer.com/ope-market-update.
https://www.csystemssoftware.com/wp-content/uploads/2020/04/OPE-Dealers-Survive-COVID-19.png
208
208
Kseniya Savelyeva
/wp-content/uploads/2018/10/Csystem_Logo-1.svg
Kseniya Savelyeva
2020-04-16 13:58:44
2020-04-16 14:03:02
5 Essential Trends & Tips That Will Help OPE Dealers Survive COVID-19