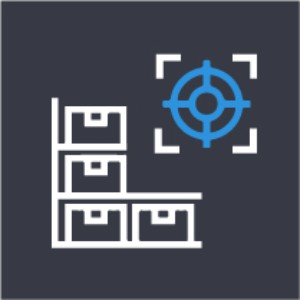 "If you don't have big dreams and goals, you will end up working for someone who does."
Do you agree? Dealers in outdoor power equipment (OPE) and powersports industries have different motivations than those with a corporate career. You're motivated to make your own dreams come true, not someone else's. To survive and thrive in a dealer business, inventory goals are a big part of it. They help:
Increase your working capital so your business is liquid.
Analyze sales patterns, so that you can get your product mix right for your customers.
Turn inventory into cash instead of keeping it tied up.
Here are some tips on setting inventory goals, so that you can think big about your business.
1. Consider Safety Goals First
When setting goals, the first thing that you want to do is ensure that your inventory is safe and secure. You want it to be stored in a clean and safe area and protected against theft.
For most dealers, that means making an investment in an alarm system and surveillance equipment. Many powersports dealers have this in the valuable showroom area; extending the security to the parts room as well is a good idea. Customers have no use for broken or lost parts, after all.
2. Have Your Parts Manager Accountable for Inventory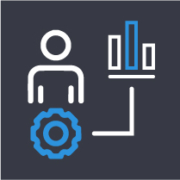 The American Society of Training and Development did a study on accountability, and found "that you have a 65% chance of completing a goal if you commit it to someone. And if you have a specific accountability appointment with a person you've committed, you will increase your chance of success by up to 95%."
According to dealer expert Jeff Sheets, you want to have your parts manager in charge of inventory. A parts manager will track it more effectively than technicians who will pull inventory off the shelves without recording it for accounting purposes.
Setting a regular accountability meeting with them will increase your likelihood of success – especially if paired with a performance bonus. For example, if 97% of the inventory is accurate over a set amount of time, you can reward them in some way to ensure continued success.
3. Set an Ambitious yet Attainable Inventory Turns Goal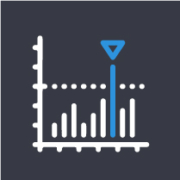 Inventory turns can be measured by the following equation:
Inventory Turn Goal = (Average Inventory Level)/(Annual Inventory Usage)
While many dealers will set that number to 2, Jeff Sheets says that 4 is the right number. Keeping a smaller amount of stock lowers the cost of your business. As a result, your cash flow increases because you are not burdened with the high price of maintaining a room full of stock.
4. Effectively Predict Future Behavior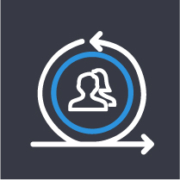 An important way to keep customers coming back is to have the equipment or part they need on hand. According to Motorola, "more and more businesses are increasing the range of products they stock in order to meet consumer 'long-tail' demands. 54% of warehouses plan to expand the number of inventory SKUs carried over the next five years."
Investing in a dealer management system is a great way to effectively track future inventory. Typically, the past is the best predictor of the future. Other things to keep in mind are seasonal variations, future trends and upcoming offers.
5. Manage Relationships to Attain Goals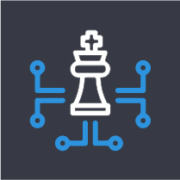 Business is all about relationships, so it is no surprise that personal connections pave the way to strong inventory management. Agricultural dealers often have relationships with suppliers that span generations – as a result, the supplier will go the extra mile for you.
Minimum orders can also be negotiated, and some suppliers may be willing to use you as a pilot for their more innovative products, providing a little excitement for your customers. Strong relationships are more than just being "nice." They are about being effective and competent.
6. Keep Inventory Accurate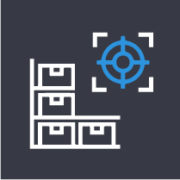 Some OPE dealers struggle with keeping the counts of the many small parts associated with their equipment accurate. As a result, it is a good idea to have a standard operating procedure (SOP) around inventory.
For example, every item removed should be logged within 24 hours, not at the end of the week or the end of the month. Otherwise, incorrect inventory numbers in your database could create problems, such as shortages.
7. Effective Quality Control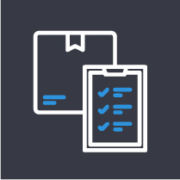 What do pilots, engineers and doctors have in common with your dealership? The Checklist Manifesto by Atul Gawande says increasingly, it is the use of checklists. These leaders realize that as the world gets more complex, it requires a checklist of activities to ensure quality.
According to Peoplevox, when it comes to goods, human error is the top issue in 46% of warehouses. Sample items in your checklist include looking for signs of damage, such as leaks or tears, identical size and color compared to the purchase order, and of course, a count.
Ready to Think Big?
The best way to track your inventory goals is to have a strong dealer management system. c-Systems offers a single solution that helps you cut through the details and focus on the big picture. Learn more about c-Systems now.
https://www.csystemssoftware.com/wp-content/uploads/2019/05/Featured-Set-Inventory-Goals-300.jpg
300
300
Kseniya Savelyeva
/wp-content/uploads/2018/10/Csystem_Logo-1.svg
Kseniya Savelyeva
2019-05-09 06:31:23
2019-05-09 21:29:04
How To Set Proper Inventory Goals