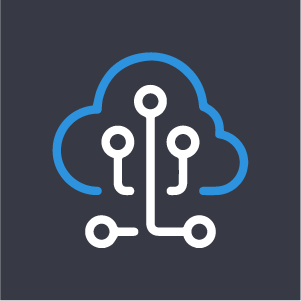 1. Cybersecurity:

Ransomware, malware, and phishing attempts are monitored 24×7 by Infinity's comprehensive cloud server and knowledgeable IT staff. Extensive firewalls and multiple off-site servers protect your data. In the event of a breach, your dealership operations are back up and running within minutes – rather than days or even weeks.
2. Your Current Server:
Your server becomes slower and more prone to failure as it becomes older. Servers over three years old have a 10% failure rate, which rises to 20% by the time they are seven years old. It costs more time and money to back up, upgrade, and manage on-premise systems.
3. Reserve Your Data Migration:
You can count on our Infinity cloud migration team to convert and migrate your data as quickly as possible at a time that is convenient for you. If you order Infinity Cloud now, you can plan your migration later.
4. Cash Flow:
For dealers, spring through early summer is typically a hectic yet productive period. The improved cash flow aids in minimizing the initial financial costs associated with switching to cloud hosting, monitoring, and backup.
5. Save Valuable Time:
Instead of paying a third-party IT person to maintain your current server – or even doing it yourself – cloud hosting gives you back the time you would have spent on maintaining your server.

6. Reliable Backups:
There is no need to pay for third-party backups with Infinity Cloud because backups and disaster recovery are included.
7. Special Pricing!
You can benefit from our current promotion for a reduced cost by purchasing Infinity Cloud now.
8. Server Shortages:
Server availability and price are both affected by continuous supply chain problems. It will take some time until the server is supplied, installed, and fully operational.
9. Put Your Mind at Ease:
c-Systems manages, protects, updates, backs up, and integrates all your dealership's data. Response times for support issues are quicker since everything is in one solution rather than several different on-premise systems. Conduct your business securely from anywhere with an internet connection – Infinity can be accessed wherever you are!
10: Cloud Has a Proven Track Record:
Some of the biggest companies in the world have been securely using cloud technology for more than ten years. There hasn't been a single dealer who wished to go back to an onsite server since c-Systems started providing Cloud services.
Want to see the full extent of Infinity Cloud?
https://www.csystemssoftware.com/wp-content/uploads/2022/12/Blog-post-3.png
301
301
Cristina Baciu
/wp-content/uploads/2018/10/Csystem_Logo-1.svg
Cristina Baciu
2022-12-01 21:45:44
2022-12-05 17:32:48
Top 10 Reasons You Shouldn't Wait to Move to Infinity Cloud