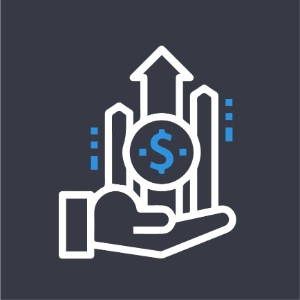 Did you get into the dealership business based on a personal interest or a passion for a certain way of life? Or, did you get into it by chance, inheriting the dealership from family members? No matter what your original reasons were, your dealership's success, and your own happiness within the business depends on it being financially healthy.
According to dealership expert Bob Clements, dealers can lose up to $100,000 each year – money that they can earn back instantly by making meaningful changes to their operations. Whether you are in Outdoor Power Equipment (OPE), Marine or Powersports industry, these ideas will help your business:
1. Make More Out of Service Using Flat-Rate Labor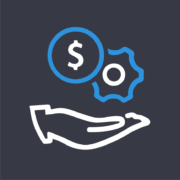 If you are like most dealers, the majority of jobs that you see coming into the shop are the ones that you have seen before. Flat-rate labor is easy to understand for customers first and foremost. Also, flat fees reward productivity. When a dealer is paid a flat rate for completing a service, you can make more money by performing more services in a shorter amount of time.
This makes you focused on finding ways to deliver as much value as possible as quickly as possible. Then you get better profits. Hourly pricing for services does not reward productivity. Anyone who has done renovations knows that it is not necessarily efficient; a contractor who charges by the hour earns the same amount for a day of work regardless of how much he or she got done.
2. Set Effective Margins – MSRP is Just a Suggestion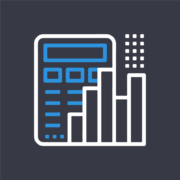 Clements says that on average, only six out of 40 parts buyers that walk up to your counter are after a low price. The other 34 people are not as dollar-focused, meaning that you should not base your pricing on the minority. The following margins are recommended:
OPE: 45%-48%
Marine: 38%-42%
Agriculture: 40%-45%
Keeping these margins in place will help with cash-flow and profit, while staying competitive with other dealers. While manufacturers are required to have an MSRP, at the end of the day, it is just a suggestion, and there is no real mandate to follow it!
3. Cross-Sell Parts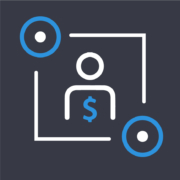 According to Clements, cross-selling can lead to a 20% increase in parts sales. It is good to offer valuable add-ons, rather than  just to clear out stock. For example, a powersports dealer may want to add a security system to a new boat. This enhances the credibility of your store and makes customers trust your suggestions more.
Another way to effectively cross-sell is to bundle products – allowing customers to purchase a set of complementary merchandise. For example, if a customer at an OPE dealership is buying a lawn-mower, they may require a trimmer at the same time for edge work. If this is accompanied with price breaks, this tactic works great, and gives your customer a better overall experience with products they may not have bought otherwise.
4. Bundle Service and Parts with Sales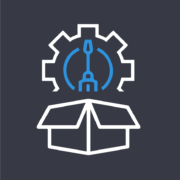 Best Buy's Geek Squad was invented for people who don't want the hassle of figuring things out, or, potentially, making the situation worse.
Busy customers see time as a valuable asset and will pay for services related to your products. For example, a powersports dealer may offer a service package with their Sea-Doo, making sure the machine runs well for years and years while the family enjoys their lake-front cottage.
5. Increase Average Transaction Value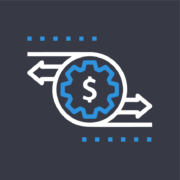 How can you make more money out of the same amount of foot traffic? Improve average transaction value. Bankers spend many board meetings talking about increasing "average wallet-share." To follow suit with these financial gurus, you can improve the average transaction value by using some of the bundling tactics described above.
Additionally, you can provide discounts for spending a certain value. While it seems counterintuitive, providing these price breaks can help increase average order value when you also add a minimum spend. For example, an OPE dealer could offer $50 off when customers spend $500 or more, incentivising them to hunt around the store for more items to purchase.
6. Improve Customer Service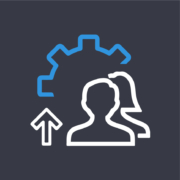 Any successful dealership owner will tell you that customers are gold and should be treated as such. Customer service isn't just saying "hello," as you see in the big box stores. It's also about helping them to solve whichever problem that they are facing.
For an OPE dealer, that means having answers for the practical, hands-on questions that customers are looking for. Dealers in all communities know that word-of-mouth is better than any advertising.
7. Provide Training for Staff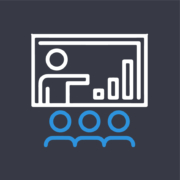 Your employees won't stand a chance at making more sales if they don't know your product inside-out. Unfortunately, many employees are basically thrown into their sales position to learn on the go and are expected to gain product knowledge in their own time.
If you can provide product training to your staff, you hit that first important milestone. Having sessions on basic selling techniques, including interpersonal communications and persuasion skills, can go a long way. You can also create a performance improvement plan to encourage ongoing development and a clear understanding across the board that achievement matters.
8. Host In-Store Events and Workshops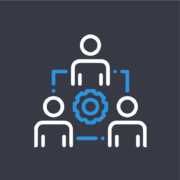 Another way to make the most of your showroom is to host in-store events and workshops. They build buzz around the store, create community, and establish and nurture customer relationships beyond anything a Big Box store could. It also gives you the chance to showcase your products and expertise, which creates trust with shoppers. And trust creates repeat purchases. Seasonal maintenance workshops or "do-it-yourself" how-to's are great examples of successful workshops for all dealers.
https://www.csystemssoftware.com/wp-content/uploads/2019/05/Featured-Generate-Income-300.jpg
300
300
Kseniya Savelyeva
/wp-content/uploads/2018/10/Csystem_Logo-1.svg
Kseniya Savelyeva
2019-05-09 06:07:53
2019-05-09 21:36:26
8 Ways to Generate More Income for your Dealership