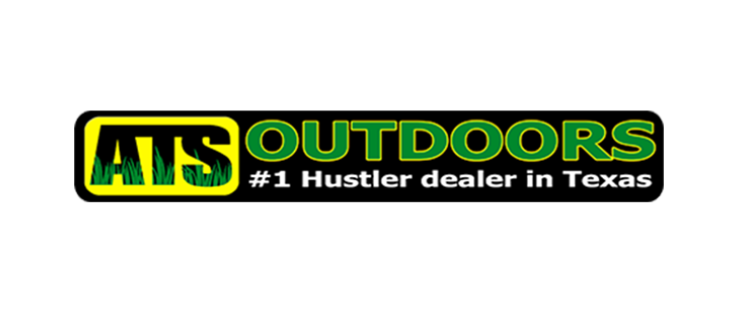 When your business grows, so do your security risks.
ATS Outdoors is an outdoor power equipment dealership based in Weatherford, TX. They opened their second location in Springtown in 2013. It was around that time that they started using Ideal to make managing inventory, work orders, and other important processes.
But they didn't decide to take the plunge and switch their server to the cloud until 2017—after falling prey to a ransomware attack.
At our 2021 Virtual Summit, Brian Kristiansen, Product Owner at , chatted with Cody Armstrong, Partner at ATS, about how they dealt with the attack, and the difference that moving to cloud has made for their business.
Watch their full interview below:
Brian: Welcome, we really appreciate your time. You know, Cody, as a dealer, as you were starting to think down this path and heard about cloud, what were some of the things that stood out for you, and appealed to you from your dealership perspective?
Cody: So, the thing that really appealed to me was not maintaining my own server.
We got a new server in 2014 and then bought a new server again in 2019. Not because it was going bad, but we didn't want to be shut down for a day or two or however long it took to get it rebuilt and back up and running. And we were trying to get it a little faster as well. But not maintaining the equipment servers were expensive. It's time-consuming for me to always have to go in super early or go in late after everybody's logged out and do the updates.
Brian: Yep, absolutely. You know, I think that something people greatly underestimate is the time that it takes to maintain your own equipment, your own servers, and your own network. I read some interesting information as well. Within the first one to two years of a server's life the expected failure rate is single digits. By the time a server hits three years, it's well up into a 20% likelihood and greater that that server is going to fail at some point. So, it's always something you have to keep in the back of your mind from a business continuity perspective. And when you're down, it can take time to get it back up.
Cody: Yeah. The security is very important. I spent a lot of money. I spent a lot of time. I did everything I knew to do to protect myself and protect my server, my network, my workstations, from ransomware malware. I've always heard about this ransomware, but I always thought we're a small business where people aren't going to come after us and attack us. You always think that it's not going to happen to you until it does. And it happened to me this year in April. Our busiest months of the year are April, May and June. I lost four days of business in April.
Brian: These guys that are doing malware, everybody's susceptible to it. I kind of frame it this way. You're inviting the devil into your business. One of their ways is what they call an attack vector. It's your email or you're getting tricked in some way to installing that software. It's a Trojan horse. So, that's where you have all the VPNs and all the virus protection and all that in place and you still get hit. They figure out when the most painful time to hit a business is and small businesses are not immune. Within the top three of the types of businesses that are going to get attacked is retail. It's growing exponentially as far as going after small businesses, because the small business is a lot of times more likely to pay because you don't have good backups.
Cody why don't you tell us a bit more about why you guys decided to go to the cloud and what happened once you get a hit with your ransomware? It's an interesting story.
Cody: We got hit on April 1st—yeah, April Fool's Day. That's the perfect day to do that, I guess. It shut me down for the whole day. By the end of the day on the second, we worked tirelessly, rebuilding a server from scratch. At that time, I had 24 workstations between both stores. By the end of the second day, we had one workstation at each store up and running. So, we could commence business.
That was a Thursday and Friday, Saturday and Sunday. I worked until I couldn't work anymore. By Monday morning I had all 24 workstations back up and running. I thought I had all the ransomware, malware, whatever it was removed. We worked all day, Monday, and then Tuesday morning, it got locked up again. That stuff was still in there somewhere. So, Tuesday morning we made the decision to go to cloud.
It was a pretty seamless integration. By noon, I think we had almost all the workstations at both stores up and running by noon. So, it was a very seamless transition, especially if you already run in Ideal, it's easy. Users, it's the same program. This is the same thing that you would see on your desktop or your local server. Just the way you log in is a little bit different but other than that, it's seamless.
Brian: So, let's go through your experience and what it looks like when you start moving to the cloud. Once you sign the agreement, you'll work with our project team out of the PSG group. They'll contact you, set up a kickoff meeting, and during that time, they'll discuss with you what your current environment looked like and gather all the information needed. What kind of printers do you have? Are you using merchant services? What are the peripherals? What kind of cash registers are you using?
The one thing I will note here is that you do have to have either of the IP based, or the cash registers that work through the star printer drivers because we've got to have that type of connection to make this work over the internet. But they'll work with you on get all that information. Once they've got all of that, then our operations folks will set up the environment, get a training database set up for you.
How did that experience go for you guys, getting up and going? And then after you went live, how did you users handle the new environment?
Cody: Setting up was pretty seamless. The longest part was getting all the paperwork in, signed and back. Make sure you have really good backups. We took our backups from the day before and they moved it into the environment and started working on workstations. So, it was very seamless. Once that's done, there's not much difference at all. There was hardly any training to do. There's just a different icon to click on versus the other one.
Brian: What would be some advice you might offer to other dealers that are considering this move to the cloud?
Cody: Don't be afraid of it. I was afraid of it just because I already owned my equipment and have managed it. I thought I was doing a really good job. There is a little bit of a cost increase going that way. But it bit me in the butt. The security and the peace of mind is well worth the money. I don't have to manage that server anymore and won't have to worry about ransomware attacks. And now, if we do get something, I can't control 24 people, 24 workstations. It's very easy to switch and it's very easy to move forward.
https://www.csystemssoftware.com/wp-content/uploads/2021/11/ATS-Feature-Image.png
572
753
Kaitlin Jewer
/wp-content/uploads/2018/10/Csystem_Logo-1.svg
Kaitlin Jewer
2021-11-25 16:23:48
2022-02-01 19:36:00
How Switching to Cloud Protects ATS Outdoors from Dangerous Ransomware