"The only constant in life is change."
Mature dealers know that to thrive in the world of changing landscapes and consumer habits, the dealership itself must enact change.
Faulk Brothers Turf Supplies – based out of Charlotte, North Carolina – was forced to relocate and cope with consumers who were less likely to shop at the traditional hardware store. The 50-year-old business met those changes head-on, by switching gears to become strictly an outdoor power equipment dealer.
Now they combine their years of experience as well as the latest in parts and wholegoods with unparalleled service. We sat down with Brent Crenshaw from Faulk Brothers to learn about how his dealership managed change to succeed.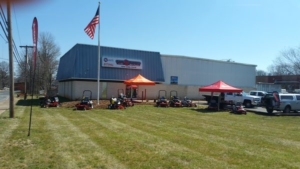 Tell us about the history of the business?
Brent: "We were in the retail hardware business for about 50 years, and forced to relocate when Lynx Blue Line extension, Charlotte's planned transit project, jeopardized traffic to the store. At that time, we saw that the market was changing, so we focused exclusively on our power equipment business."
How do you set yourself apart from the competition?
Brent:  "We set ourselves apart mainly by our quality products and service. We're not always the cheapest or the most expensive, so it is not about price. It is our quality overall that makes us unique."
Tell me a little bit about your role and key responsibilities at the dealership.
Brent:  "I wear a lot of hats in the dealership. I've been with the business for over 33 years, coming from the hardware side of it. With the equipment focus that we have now, I am doing multiple things, whether it's sales or managing parts. I do whatever the business needs on that particular day."
What's the toughest part of your job?
Brent:  "Dealing with people effectively is the biggest challenge. It is a learning curve at times, but it is something that is required for the job."
When did you implement c-Systems and what was the initial reason for getting it?
Brent:  "We implemented c-Systems about five years ago. We were looking for the most user-friendly system at the time. As part of it, we contacted other dealers to look at what they were doing and get their feedback. After shopping around, we found c-Systems to be the best fit for us."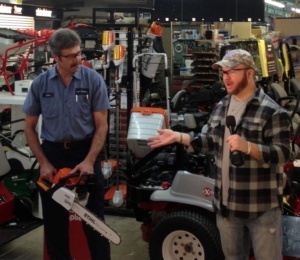 What were some of the highlights of the implementation process?
Brent:  "At the time, we were trying to do two different sides. We had our hardware business, and we saw c-Systems as a better fit for the equipment business. That helped us decide to go in that direction."
How is c-Systems different from what you had before?
Brent:  "It's helped evolve our business since the market is shifting every day. When there's something changing about it, it helps us realize what to watch for and what we can do to help the bottom line."
What are some of the must-haves when it comes to a system like c-Systems?
Brent:  "Response time from support is very important because, as with any system, there is going to be a glitch. People that work for you will press the wrong button once in a while. Other times, we won't be sure where to find the reports that we are looking for. The responsive support works with us to resolve these issues."
What are you trying to do with the system now?
Brent:  "We're trying to set up our inventories and points of sale right now. We've learned so much recently that we can go back later and enhance the system over time."
How much has c-Systems contributed to the overall success of your dealership?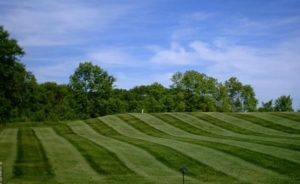 Brent:  "c-Systems has contributed to our business very much. Every day we are learning more and more about how to use it for every aspect of our business. We haven't always been good with utilizing all of the features; hopefully, over time, we will have new things to add to our system."
If a dealer was on the fence about getting c-Systems, what advice would you give them?
Brent:  "I would reply that one of the best things that c-Systems does for us is their responsiveness; their technical support is very good. Moreover, they adapt to changes in the market and help us change with the times."
https://www.csystemssoftware.com/wp-content/uploads/2020/04/Faulk-Brothers-Log.jpg
360
434
Kseniya Savelyeva
/wp-content/uploads/2018/10/Csystem_Logo-1.svg
Kseniya Savelyeva
2020-04-28 13:11:01
2020-04-28 13:12:15
How Faulk Brothers Turf Supplies Succeeds Through Changing Times