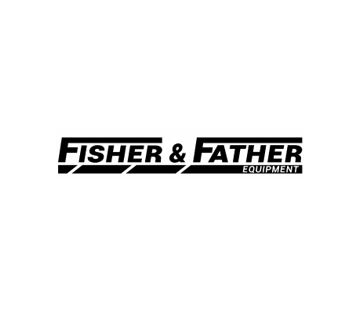 Forrester Research says that customer experience is defined as "how customers perceive interactions with your company."
It goes beyond customer service and marketing and connects with how the customer views each touchpoint. Fisher and Father is a John Deere dealer based out of Cranberry, Pennsylvania, which also sells Honda, Stihl and Toro products. It is a family-owned dealership, started by Lewis Fisher in 1977.
Its main focus is on the customer experience – from friendly and knowledgeable service, which is commonly associated with customer experience, to other factors that make the dealership easy to deal with, such as striving to always have the right part at the right time.
We sat down and talked with Shane Fisher, Lewis Fisher's son and the current owner of Fisher and Father, about how they stand out from the competition by providing a great customer experience.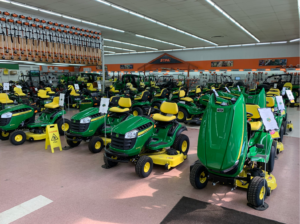 What sets your dealership apart from the competition?
Shane: "Like many dealers we would say customer experience and that relationship overall."
Can you talk a little bit about your role and key responsibilities?
Shane: "I own the store at this point, so as other business owners would attest, my key responsibilities include everything! I order most of the parts and all the wholegoods that come into the store. I also work at the parts counter, the service counter and in the shop with the guys. It depends on what the needs of the business are on a particular day."
When did you implement c-Systems, and what was the reason for it?
Shane: "We've had a computer in the store since about 1984, and we've been with c-Systems for over 25 years. When we started with c-Systems, we worked with another vendor. I wasn't happy with the service and I wasn't getting enough out of it. I did my research, and at that point, c-Systems had the most to offer me."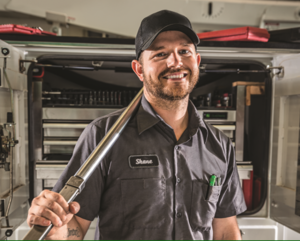 What would you say are some of the must-haves for a dealership management system like c-Systems?
Shane: "The must-haves are parts ordering and the ability to control my inventory. That's my asset, and c-Systems does a very good job with that function.
"Moreover, I wouldn't buy a system today that wasn't integrated financially. One of the reasons I picked c-Systems in the first place was the integration with financials, accounts payable and accounts receivable. It works pretty seamlessly."
In what way does inventory management help your business?
Shane: "Inventory management helps me have the right part when I need it. Using the manufacturer's or distributor's money as far as pre-season parts ordering goes is a big help. Ordering that inventory ahead of time and using their money throughout the slower winter months is beneficial."
Can you tell me more about the integration with financials?
Shane: "The integration of financials with sales gives me a better idea of what's happening in my business. Before, the experience could be described as: 'I've got a starting inventory for the month and I've got an ending inventory for the month.' And I pull those numbers off a spreadsheet and, supposedly, calculate the difference for cost of goods sold.
"Now, I'm putting a cost to each part that goes out the door. I can calculate my profit margins on every inventory item. I have better visibility and control over my pricing."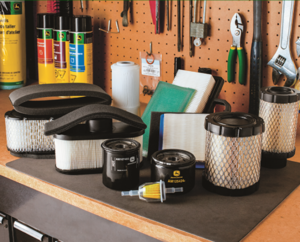 What feature helps you with your job the most?
Shane: "The function that serves me the most in my everyday life is ordering parts. Viewing the minimums and maximums, with the system calculating all the totals, helps me determine what I should have in stock. I have the ultimate control, but it's nice to have that information thrown in front of me every day.
"I can sit down and order from five or six vendors in half an hour and be done with it. Alternatively, I would have to spend much more time writing it down and ordering parts that haven't sold in years just because we have sold it in the past. The control of inventory is much better."
How much has c-Systems contributed to the overall success of your dealership?
Shane: "When somebody comes in for parts, sometimes I have no clue what they own. The ability for me to look up what they've bought from us in the past is probably the biggest function that my customers benefit from.
"Beyond that, it helps me with the customer experience overall. I get my customers in and out faster and communicate with them more effectively when it comes to tracking their equipment."
https://www.csystemssoftware.com/wp-content/uploads/2020/04/Fisher-Father-Equipment.jpg
314
354
Kseniya Savelyeva
/wp-content/uploads/2018/10/Csystem_Logo-1.svg
Kseniya Savelyeva
2020-04-28 13:30:08
2020-04-28 13:33:38
How Fisher and Father Builds an Excellent Customer Experience