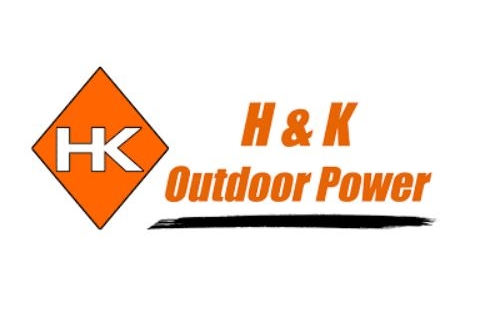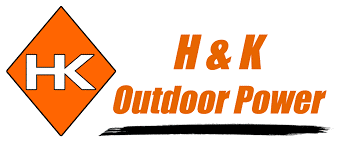 When it comes to competition, many see it as a race, but people with a vision, see it as a marathon. H&K Outdoor Power in Henderson, Kentucky, started in 2000, and the owner sees a benefit to running a stable and long-standing business.
Trey Hodge was inspired by his grandfather who had a Snapper dealership. Even though he had retired, the seed was planted for young Trey. After joining the Air Force and serving for 13 years, he restarted a new business outside of where the original location stood.
We sat down and chatted with Trey Hodge on how having a business that stands the test of time helps it beat the competition.
How do you set yourself apart from similar businesses?
Trey: "The competition has faded away, given the fact that we've got 20 years of endurance in this. It's rare to have a business that weathers the pros and cons, and ups and downs. To be stable and in business for that long, and open six days a week for the last 20 years, is crucial."
Can you talk a little bit about your role and key responsibilities?
Trey: "I probably do a bit of everything, but a large part of my role revolves around warranty. I haven't been able to relinquish my warranty responsibilities in terms of preparation. I do have associates that file it after that initial work is complete. Overall, customer service and warrantee comprise a big part of my day."
What would you say is the toughest part of your job?
Trey: "The toughest part of my job is turning a mad customer into a loyal one. To manage that, I hear their concern and show them, quickly, that I care about their concern. I just don't turn my back on them. After doing some active listening, I ask them what it would take to solve the issue, and we take it from there.
"To build rapport, I usually try to talk about something off-subject that they enjoy, such as their kids, for example. Most customers that are upset are experiencing other things in their life that's causing distress. I listen to those concerns because, often, it's not just their lawn equipment. It has to do with other important life issues."
When did you implement c-Systems, and what was the initial reason for it?
Trey: "November 2018 is when we went live with c-Systems. The warranty was a huge part of our initial reasoning. At the time, our system was not tracking warranty. It did do our counter functions, inventory and point of sale, but it didn't specify warranty categories where I could control warranty within that system.
"That was a huge reason why I took the plunge and invested in c-Systems; I liked that it monitored and controlled a problem that we had with warranties. Now that I've had it for a year, I definitely see other things that we have improved on in our system by making the switch."
Can you walk me through the implementation process?
Trey: "We have 13 employees between our two locations. When we onboarded, for one or two weeks, we were on direct support with a c-Systems team member. His knowledge of the product was incredible, so it helped streamline our operation.
What would you say are some of the must-haves when it comes to a system like this?
Trey: "The warranty side of it, and the ease of daily use of the system. The primary things such as repair and sales orders are vital, as is usability, where it makes it less complicated to do everyday tasks. Being very user-friendly is crucial."
"c-Systems is that way. If the person does what they're trained to do, the system is wonderful."
What are some of the things that make c-Systems easy to use?
Trey: "I like the repair module. Once we load the units in, you can see it populate the returning customer's equipment for you. That makes it very fast once that groundwork's set; I love that.
"It is a fairly streamlined process, for the most part, to intake people and just sell over the line using the F3 screen. ChargeIt Pro tying directly into that and working directly with c-Systems is crucial."
How much has c-Systems contributed to the overall success of your dealership?
Trey: "I envision that we're going to have a huge improvement. With the enhanced efficiencies, it's like we've added several extra people who are not on the payroll".
https://www.csystemssoftware.com/wp-content/uploads/2020/04/HK-Outdoor-Power-Log.jpg
457
495
Kseniya Savelyeva
/wp-content/uploads/2018/10/Csystem_Logo-1.svg
Kseniya Savelyeva
2020-04-28 12:41:38
2020-04-28 12:44:50
How H&K Outdoor Power Thrives While the Competition Fades