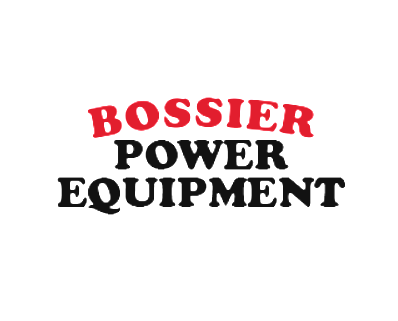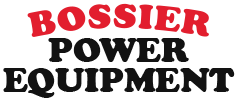 Out of the businesses that you visit on a regular basis, how many know you by your first name? In today's world, likely a small amount. But for customers of Bossier Power Equipment, a dealership near Shreveport Louisiana, that is exactly the level of service they can expect.
Charles Williamson, the owner, and his team pay close attention to their customers, and focus on what each of them needs individually. Founded about 30 years ago, they built the first dealership from the ground up and bought a second location 17 years later.
The folks at Bossier Power Equipment excel at customer service, but also care about the principles of hard work and a focused attitude. We sat down with Charles to learn about how he manages to put customers first, while growing the business.
How do you set yourself apart from the competition?
Charles: "We've always been more of a hometown business as far as dealing with people locally is concerned. Growing up in the Bossier area, I've known a good many people for several years. As a result, even though we've got a big store, we still know folks on a first-name basis. It's very personalized service."
Can you talk a little bit about your role and key responsibilities?
Charles: "As a great deal of other business owners would attest, sometimes it's too many roles! I am the owner and manager and am involved with purchasing. I also play a role in both the promotional and the service ends of the business."
What's the hardest part of your job?
Charles: "The toughest part of my job is keeping up with the two stores. Luckily, I have some good employees in both locations that help take care of the situations that typically arise.
The biggest issue is keeping control of the service jobs rolling through the shops and seeing that things are getting out in a timely fashion. Related to that, we have to make sure that we have the proper inventory when we need it."
When did you implement c-Systems, and what was the initial reason for getting it?
Charles: "We first implemented c-Systems around 16 years ago. We started out with the classic system. Nine years ago, we migrated over into Infinity, which enabled us to keep up with inventory, and easily take care of accounting.
"At that time, we were using Intuit® QuickBooks® and had to integrate everything over on our own or double-key in the data. With the latest iteration, we have made that much simpler."
How does c-Systems' Infinity compare to what you had before?
Charles: "c-Systems eliminated many of the extra steps required to move information from one system to the other.
"I have used a couple of other computer systems in the past, and at the time, I had other dealers refer me to c-Systems. Sometimes you look at money and you think, 'Well, I can get something quite a bit cheaper,' but in the long run, it's going to cost you a lot more money to run a system that does not quite fit the business."
What are some of the must-have features for a solution like c-Systems?
Charles: "Initially, our focus was getting away from double entry and QuickBooks, so now we've got the c-Systems Accounting package that helps us out with that. Also, the integrations like PartSmart is vital to the business. The list of features can go on since there are numerous benefits."
How has the business relationship with c-Systems changed over time?
"One of the things that I like is that we're seeing a lot of changes. Several new things are being added to the system that are making my job easier."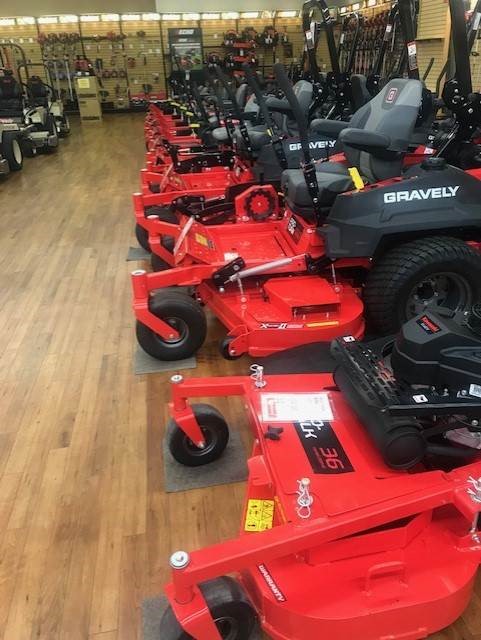 If there's a dealer who's considering c-Systems Infinity, what advice would you give them?
Charles: "I get quite a few calls on a regular basis from people asking about my Infinity experience and I have to give them my personal testimony on it saying: 'I've used several systems in the past and don't waste your money like I did.'
"In other words: 'go ahead and jump into the investment because it's going to save you money in the long run.'"
How much has c-Systems added to the overall success of your dealership?
Charles: "c-Systems has contributed quite a bit to our success in business. We're able to keep up with our costs better.
"We're also able to manage different systems that we couldn't in the past. Now, we're able to pull exact figures and track ourselves more effectively overall."
https://www.csystemssoftware.com/wp-content/uploads/2020/03/Bossier.png
328
398
Kseniya Savelyeva
/wp-content/uploads/2018/10/Csystem_Logo-1.svg
Kseniya Savelyeva
2020-03-16 17:17:27
2020-03-16 17:20:51
How a Two-Location Dealer Thrives as a Hometown Business