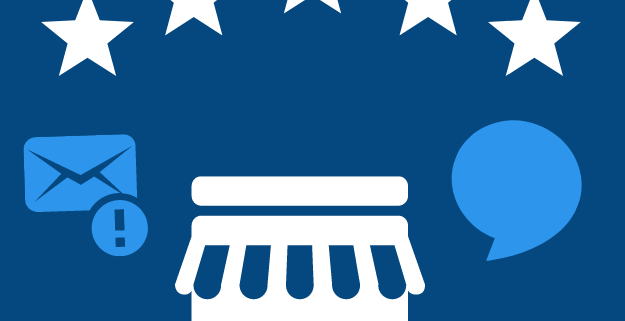 These tips first appeared in Tim Berman's guide "How to Get More Dealership Reviews to Stand Out Online".
When we talk about getting more online reviews for your dealership, you may think: Do people even care about our reviews? The only people who leave reviews are haters.
But there are some major benefits to cultivating your dealership's online presence. Now, more than ever, people are searching online for the best place to do their business.
When someone wants to buy a lawnmower, what do they do?
They pull up Google and search for "lawnmowers for sale near me," or "Toro mowers for sale near me," or "Honda tractors for sale near me."
Then, they look at the options Google provides and decide which business looks like the best place to visit.
How do they make that decision?
Odds are, they're going to see which result has the highest quantity of positive reviews.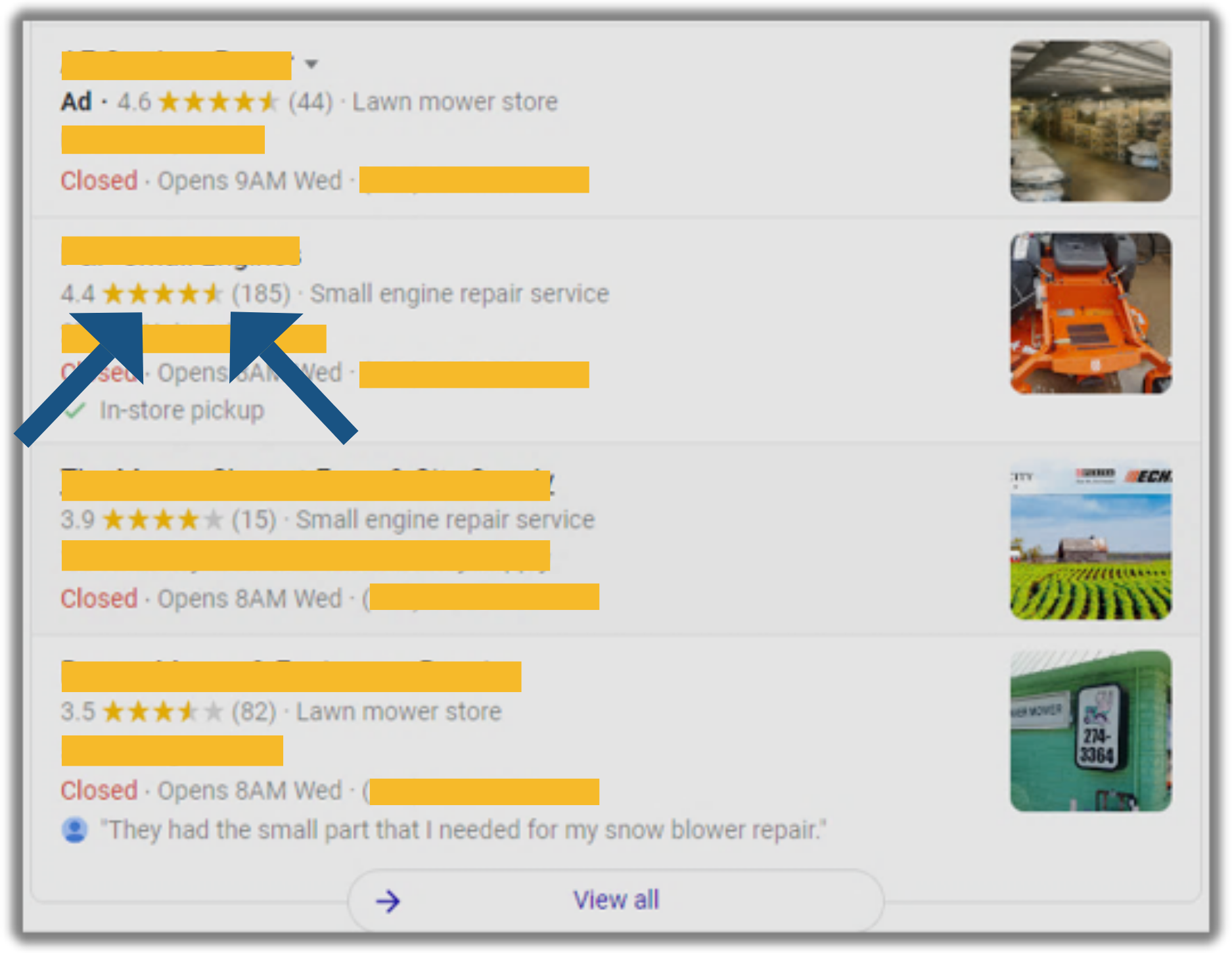 Social proof is a powerful tool. That's why it can pay off to build up your online reputation, so that any time someone comes across your dealership online, they're offered a bunch of positive social proof for why they should pick you.
But collecting lots of reviews from customers can take time and effort. That's where automation can be a game-changer.
Here are four ways to increase your number of online—positive—reviews without needing to sink in a ton of time and resources.
1. Ask customers to leave online reviews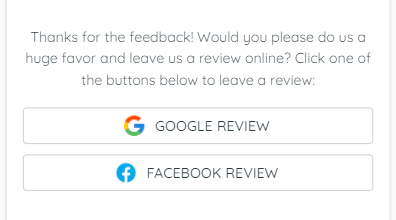 Now, you may be thinking: But I've already tried this. Maybe the results were sub-par. After all, taking the time to log into their Gmail or Facebook account, pull up your dealership's page, and leave a review can be a bit inconvenient.
But you can streamline the process for them using automation. After closing a sale with a customer, send an automated email or text message with a review link. Then, all they have to do is click the link and write their review.
You can easily set this up with a customer relationship management tool like TargetCRM.
2. Add review links to your email signatures
The perfect place to remind customers that their support makes a big difference in your email signatures.
People love doing business with small businesses, in part because small businesses often communicate more personally with them. Take the opportunity to remind them that you appreciate their business and would value a review:

While this method probably won't get you a ton of reviews, when combined with other review-gathering tactics, it can add up.
3. Send post-sale and service surveys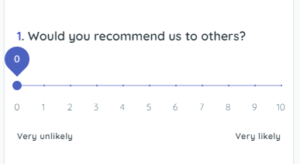 It doesn't matter if your customer spent $5 or $5000—Google and Facebook weigh all reviews equally. That's why, no matter how big the sale was, it's worth it to follow every first-time customer's sale with a survey asking the customer about their experience.
If a customer says they're likely to recommend your dealership to others, that's an opportunity to ask them for a review. Not only that, but you will be able to gage your dealership's customer experience and look for opportunities to improve it on an ongoing basis.
4. Offer incentives to customers to review you
Now, offering incentives doesn't mean bribing your customers to leave 5-star reviews. What it does mean is offering them an incentive to take the time to leave a review (because writing reviews is inconvenient).
For example, ask your customers upfront to leave a review (either over the counter or in a follow-up email/text message communication). Ask them to send you a picture of their review in exchange for some swag.
One incentive-driven campaign has the potential to drive a lot of reviews for your dealership. So even if this isn't a tactic you use year-round, it can do the trick to boost your online reputation on a quarterly or yearly basis.
Start with automation
The best time to focus on collecting online reviews is actually during peak season at your dealership when the highest volume of customers passes through your dealership's doors. But if you're hesitant to put more on your team's plate, look for opportunities to automate the process.
Almost everything covered in this guide can be done with the tools you probably already have. To help you drive even better results, we have a tool that can help you automate these tactics: TargetCRM.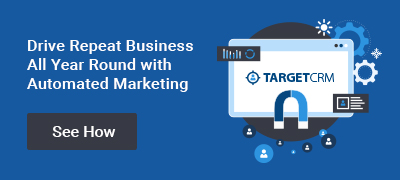 Learn more about how TargetCRM can help you drive repeat business year-round.
https://www.csystemssoftware.com/wp-content/uploads/2021/06/get-more-online-reviews.png
625
625
Kaitlin Jewer
/wp-content/uploads/2018/10/Csystem_Logo-1.svg
Kaitlin Jewer
2021-06-03 02:32:31
2021-06-03 02:54:11
4 Ways to Get More Online Reviews for Your Dealership