The slower season is often a time for a dealer to catch his or her breath and get some well-deserved rest. It's also a period when dealership profitability is at an all-time low. However, there are several things you can do to mitigate this problem.
Here are some tips:
1. Create an Incentive for Customers to Service Their Equipment Now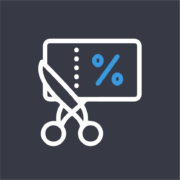 Offer your customers a special discount or gift for having their unit serviced during the winter. Motivate them and give them a reason to do business with you now. Farm Equipment writer Jaime Elftman advised the three following ideas for using incentives for off-season earnings:
"Use winter service promotions to tell customers the key features and levels of your service program and encourage them to schedule their inspections early.
"Sell winter service by reminding customers that being proactive can help save them time and money during the planting and harvesting seasons.
"Consider tying your winter service program with a winter storage program for extra value for the customer."

2. Add an Off-Season Line
An off-season line can help keep a dealership cover those employee costs in the slower times. The key is to do your research first. Is there a need for an additional product line in your community? Have your customers been asking for something that you have not been able to provide? Are similar businesses in other markets selling an off-season line? Before committing, make sure that you have the time and resources to make it a success.
3. See What Items are Left Behind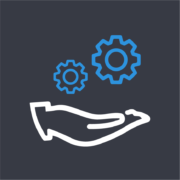 It is surprising when a pre-ordered item does not get picked up, but it does happen. If your customer doesn't want their equipment or part for any reason, it doesn't make sense to continue to hold it. Low seasons are a great time to return it to the stock shelf so it can be sold to someone who needs it.
4. Grow Your Database While the Year is Still Hot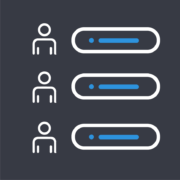 In this digital age, a strong database is a strong commodity. In fact, businesses that are getting sold can have the value of the company driven up by the size of their database. Building your list through a loyalty program, downloadable content or events in the busy season can pay dividends when business slows down.
Your own customer list can also be a goldmine. Take the time to come up with targeted engagement with customers who you haven't seen in a while to rebuild that relationship. In this time-strapped world, it is normal for even good relationships to fall below the radar. Seeing a quick message during the low seasons may be all that they need to remember their positive experience with you and build on the relationship further.
5. Double-Down on Online Promotions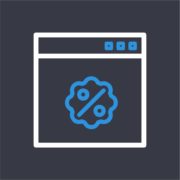 Doing online promotions, whether it be through your social media, your email list or website is a positive way to keep the brand lively in the off-season. Seasonal promotions for holidays such as Christmas, Hanukkah or Valentine's Day of your core products are fantastic examples of off-season promotions that can make a great impression. You can also do fun promotions around the Super Bowl, linking your brand with the activities that people love.
Heather Blessington of Motorcycle Powersports News said, "If you offer vehicle winterization, encourage early signup so you reel in the business before your competitors even have a chance."  Similarly, Kim Schmidt, Associate Editor of Rural Lifestyle Dealer advised, "When winter begins to wind down, the parts and service department employees will start calling customers to create pre-season service for the spring."
Finally, it is a good idea to focus on reviews in the low seasons, since online reviews drive business year-round.
6. Get Involved in Your Community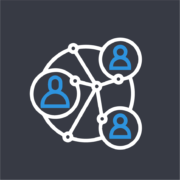 Being part of your community is a fantastic way to make sales, and doing it in the off-season in a seasonal business means you have more time to make it happen.
Milwaukee's community initiative BUILD is a great example. According to their website, "BUILD is a non-profit educational organization dedicated to pairing teams of high school students with bike-building mentors in a collective effort to learn valuable life and interpersonal skills while working on motorcycles."
The BUILD season is from January to June, where each participating team gets a vintage motorcycle to work on together with a mentor. Finding creative ways to connect to your community will cement you as a hometown favorite.
Generate More Income Year-Round
If your dealership happens to be strapped for cash more often than you'd like, then it's a good idea to start looking for new ways to boost your profitability throughout the year. To get some ideas check out our tips on how you can recover up to $100,000 per year!
https://www.csystemssoftware.com/wp-content/uploads/2019/12/Featured-off-season-earning.png
867
868
Kseniya Savelyeva
/wp-content/uploads/2018/10/Csystem_Logo-1.svg
Kseniya Savelyeva
2019-12-09 05:46:32
2019-12-09 05:50:42
6 Ways to Increase Off-Season Earnings at Your Dealership