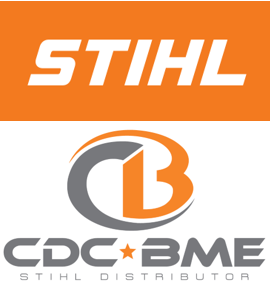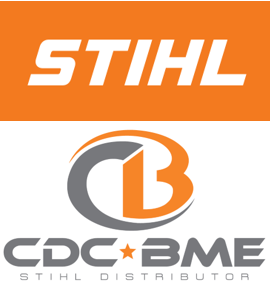 Cedar Rapids, IA, April 26, 2021 – Ideal Computer Systems and c-Systems Software Inc., two leading industry-specific dealership software vendors in North America, are pleased to announce STIHL Purchase Order Integration, which allows dealers to submit their STIHL purchase orders directly to Crader Distributing and Blue Mountain Equipment through their dealership management system.
All it takes is for a dealer to log into their Ideal or c-Systems Infinity system, and everything they need to make a purchase order submission would already be there, eliminating several time-consuming steps.
With this functionality, dealers can also ensure they order the exact quantities of the parts they need by utilizing automated reorder suggestions, which are based on actual stocking levels and transactions. Furthermore, dealers can add parts and customize purchase orders to their liking before submitting them.
"Dealers can save hours of work thanks to this new addition to our dealer management systems," said Dave Johnson, OEM Solutions Manager for Ideal and c-Systems. "Dealers can now submit their purchase orders much faster, which has made a significant impact on the efficiency of their parts department."
"STIHL is one of our top partners, and we couldn't be happier with this integration," says Ajay Thakur, General Manager of Ideal and c-Systems. "It's our continued mission to build bridges between us and other impactful businesses in the industry because, at the end of the day, that's what makes the lives of our customers easier."
Ideal and c-Systems have been expanding their network of integration partners for many decades and across many industries, including outdoor power, powersports, agriculture, and marine. To explore them all, be sure to head over here: https://www.idealcomputersystems.com/dealer-management-software.
About c-Systems Software Inc.
c-Systems Software Inc. is a business management solution vendor for outdoor power equipment, agricultural and powersports dealers. It's tough to keep every single dealership process, department, and employee in check when there are so many of them. That's why c-Systems created one system to manage it all so that dealers can stop fussing about the little things and focus on the big picture.
Acquired by Constellation Software Inc. in 2018, c-Systems continues to provide the specialization and individual attention dealers expect from a family-oriented company while benefitting from the stability and support of an organization with over 20,000 customers worldwide.
To learn more about c-Systems, visit www.csystemssoftware.com.
About Ideal Computer Systems
Many dealers struggle to manage their dealership having to use multiple systems and often duplicating the data. Ideal gives dealers all the tools they need to manage each aspect of their business in one, easy-to-use software – backed up by 30+ years of industry experience.
With an all-in-one software, dealers are able to automate processes, gain control of their dealership and have peace of mind. To learn more about Ideal, visit: www.idealcomputersystems.com.
https://www.csystemssoftware.com/wp-content/uploads/2021/04/STIHL-CDC-BME-e1618944486813.png
286
270
Kaitlin Jewer
/wp-content/uploads/2018/10/Csystem_Logo-1.svg
Kaitlin Jewer
2021-04-20 18:48:33
2021-04-20 19:04:30
Ideal Computer Systems and c-Systems Software Inc. Customers Can Now Seamlessly Interface with STIHL Distributors, Crader Distributing and Blue Mountain Equipment to Streamline Purchase Ordering