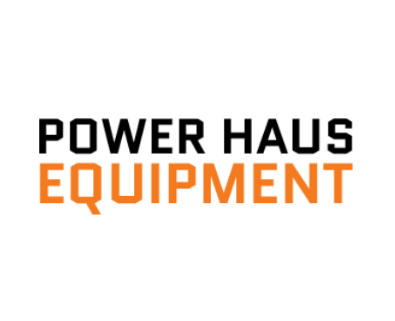 When one door shuts, another opens.
That was the case for Michael Melton, owner and operator of Power Haus Equipment in San Marcos, TX. Six years ago, before opening Power Haus Equipment, Michael worked as a retail manager at an independent local hardware store and lumberyard. Right as they were planning their 65th anniversary sale, the owner of the shop decided to sell out the business to cash out on the property values.
Suddenly, Michael was out of a job. But that didn't stop him for long. Power equipment had been a pet project of his for a while and he had already considered turning it into a standalone business. Now, he finally had the opportunity to do it.
Today Power Haus Equipment has grown to a team of eight. Michael is still involved in the day-to-day goings on of the shop. But as the business grows, he has found himself needing to take a step back so he can focus on the bigger picture.
So, Michael implemented TargetCRM—an automated sales and marketing platform—to help him stay on top of customer communications while also building up Power Haus Equipment's online presence.
We chatted with Michael to find out more about how he has leveraged TargetCRM to help grow his business.
Starting your own business takes a leap of faith. Can you tell us about how you started Power Haus Equipment?
Michael: Outdoor power equipment was a pet project of mine when I was managing the lumberyard, and I'd been toying with the idea of doing a standalone deal. But I was 24 years old and not making a lot of money. I was trying to find an angel investor and just didn't have a lot of luck.
Then, Patrick, who was the bookkeeper and operations manager at the lumberyard for many years, came up and said, "Hey, I want to have a talk. We're interested." So, Patrick and I started developing Power Haus. And in the course of about 30 days, I lost my job, got married, and opened a business. It was a pretty hectic spring.
We started by renting a little warehouse space in a small building. I was the two-cycle tech and salesman, Patrick was the bookkeeper, and we had another technician we brought over from the lumberyard. We started very, very small—got a Lowe's card for 5% off and bought all our equipment at Lowe's, and then turned around and resold it for a miniscule profit. That allowed us enough income to get in with STIHL, and then ECHO, and then Scag, and so on.
I think what makes us unique is that we do very much create a culture of that independent lumberyard feel. We know all our customers by name. We really try to be as familial with our customers as we can, and at the end of the day, that creates a lot of repeat business and a lot of very loyal clientele.
How did you build up your customer base in those early days?
Michael: Well—much to my chagrin now—we never said no. We would take on just about any job that we could. I have never charged freight. If someone wanted to special order something, at the beginning, we wouldn't require a prepayment on special orders. But that wasn't sustainable long-term. We had thousands of dollars sitting around in inventory that was never paid for—but it made it convenient enough that we got a reputation in the community.
We also do all our ordering daily. People who are hearing from other shops that they might have to wait 7 to 10 days for parts to come in, and they found that when they came and dealt with us, the thing was coming next day.
At the end of the day, a fast turnaround on parts, a fast turnaround on service, and a very customer-centric attitude on sales support is what I think really differentiated us from the get-go.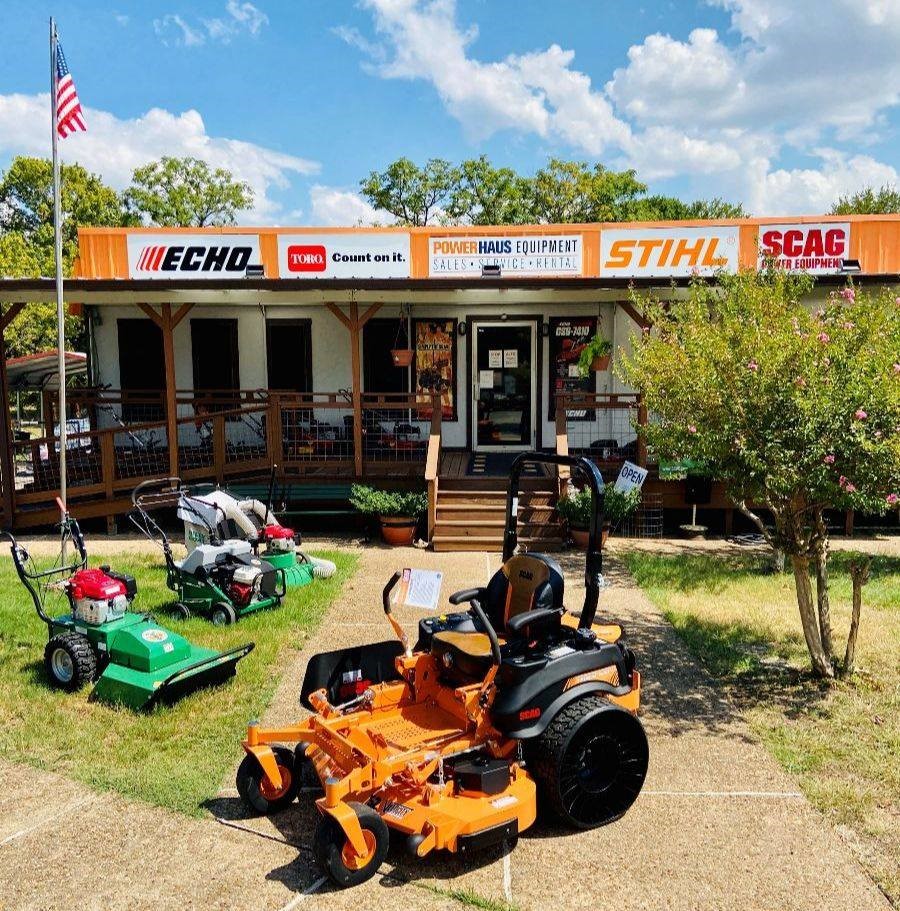 How were you managing your customer communications before TargetCRM?
Michael: Well, we're at a point where I'm trying to no longer be involved in every aspect of the business. I'm trying to step back a little bit and let our team step up. As we grow, there's too much for one person to do.
We basically sent out a marketing email maybe twice a year to announce a big sale, and that was really the extent of our customer outreach.
What impact has TargetCRM had on your business so far?
Michael: So, we turned it on and—probably foolishly—I sent out a mass survey on everything we've sold and everything we've serviced in the last year. And holy cow, that kicked things off pretty quick. I just spent four hours on my phone trying to sort through all the text messages back.
Literally overnight, we got like a 30% increase in online reviews, and almost all of them five-star.
It really boosted our ratings. I think we were at like 4.7 with 40 reviews or 50 reviews, and now we're at 4.8 with 71 reviews. That was really encouraging.
What are some of your favorite features of TargetCRM?
Michael: It has allowed us to fix things with detractors. I think that's a huge tool in helping address things that, otherwise, we wouldn't be able to address. People will typically not gripe to you, but they'll gripe to their neighbors and to their friends about whatever experience they had. So, being able to head that off and give someone a place to vent is, I'm thinking, a very healthy thing.
I know it sounds crazy but with surveys, I really like the negative. If I get someone saying that they could only rate us two stars based on their experience, we follow up with a question about why. That helps us find those weak spots in our operation.
If somebody's griping that, "Hey, my service took too long," or, "There was poor communication," you ignore it if you hear it once or twice, but if you start seeing a pattern, then it shows us what we need to address. I think that all data is good data.
That's a great attitude to have. How are you using TargetCRM across your team?
Michael: All my staff have the app downloaded on their phones so that we're able to use it in real-time if folks text in. Our next initiative is to be more present for customers, so we can serve them better. I can't tell you how many times people call and say, "I need this part," and they try to describe it over the phone. It just doesn't get you anywhere fast. So, being able to text a picture of the part in is going to be critical.
The other big push we're going for is email marketing. We're using Mailchimp, and the metrics I was getting back on that were like a 5% open rate—it was stagnant. Once we got past like 2,000 clients, it got really expensive. I think it was $40 or $50 a month. So now, with TargetCRM, whenever we have a promotion, we're going to be sending out text blasts.
What makes sending emails with TargetCRM better?
Michael: I really like being able to slice and dice by what people have bought. I can say, "Hey, I want to text all of my high-end clients, like my Scag clients, and let them know that there's this new product out." Or, if I need to contact homeowners, I like being able to categorically grab names so that we can send relevant marketing to them.
That's the problem with email. You try to put all this content in there so you can appeal to such a broad base because you can't slice and dice. It's just your whole email list. Whereas, with TargetCRM, I can slice and dice and say, "We want to only target commercial guys. We want to target residential guys. We want to target STIHL customers and let them know there's a new type of chain on the market." It allows us to put the right advertising in the right place at the right time.
How do you plan on using TargetCRM throughout the year?
Michael: I'm hopeful that with TargetCRM, we are going to be able to manage volume more effectively. Rather than having March through May being a crazy, pull-your-hair-out time of the year, I'm hopeful that we can target people in November, December, January. When times are slow and when we need equipment in the shop.
We're planning on using it to offer service coupons during the off-season, and to offer incentives for folks to bring things in outside of peak. And during times like now, where we have product shortages, we're reaching out to folks who have purchased equipment in the last six months to a year, and saying, "If you're interested, we can buy back your equipment as used while it's still got value." So, we're trying to use that to help with some of the struggles that 2021 has brought with the supply chain.
What was your experience implementing TargetCRM learning to use the tool?
Michael: It was great. Once we got everything plugged in, it's been automated. I'm really having to do very little with it.
One of my initial concerns about this tool was if I would have to check it all the time. That's not been the case. Because of the way it's automated and because it pushes out notifications, it eats very little of my time. Creating a new survey takes a couple of minutes. Replying to clients is very easy.
We're really excited about this software. Our big thing is, we want to be able to personally communicate with our clients, but also try to get them in during the off-season, so we're not drowning in clients in the peak season. We want to get the right people in the right place at the right time.
Ready to learn how TargetCRM can help you drive repeat business year-round? Click here to watch our video.
https://www.csystemssoftware.com/wp-content/uploads/2021/08/power-haus.png
359
395
Kaitlin Jewer
/wp-content/uploads/2018/10/Csystem_Logo-1.svg
Kaitlin Jewer
2021-07-26 15:12:52
2022-02-01 19:35:57
How Power Haus Equipment Increase their Online Reviews by 30% Overnight with TargetCRM